SO YOU WANT TO BE A SINGER.
Or, more accurately, you are a singer who's looking to take your talent to the next level. You're in the right place. For nearly three decades, Schmidt Vocal Arts has encouraged young singers like you to pursue their passion for classical singing and the vocal arts through scholarships and our respected vocal programs: Schmidt Vocal Competition, Schmidt Vocal Institute and Schmidt Vocal Education.
Taking part in our programs will inspire you to train, grow and share your voice, so that
your voice can inspire the world.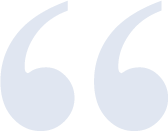 "The Schmidt Competition is truly an extraordinary experience, unparalleled in any other competition in the US."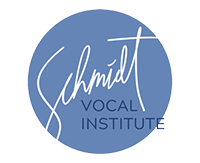 "This is a great program for high school singers to learn the discipline needed to become young professionals."
"Participating in the Schmidt Vocal Competition has been one of the biggest highlights of my vocal experiences."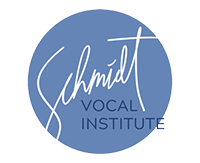 "SVI meant a lot to me because it gave me chances to learn from amazing faculty members."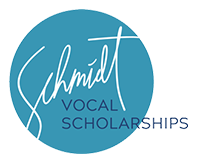 "I am extremely excited and filled with gratitude for the lengths to which I have grown thanks to the Schmidt Vocal Scholarship program."
"I learned a great deal from the feedback I received and by watching other talented artists perform."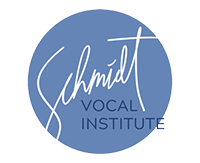 "In just two weeks, I felt growth as an artist and performer, not just as a singer."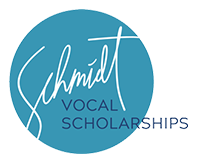 "This year was SO incredible and it was all possible thanks to the generosity and support the Schmidt Foundation continues to give me."
"It's an opportunity to form important connections with distinguished faculty from conservatories and universities across the country."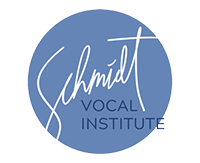 "Because of SVI, I became more aware, confident, and passionate performer."
"From start to finish, the competition exceeded my expectations."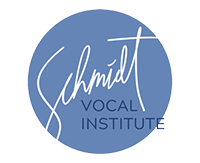 "My favorite part of SVI has to be the connections that I've made with the staff, guest artists, and other singers."
"The Schmidt Vocal Competition helped by giving me an excellent reason to start preparing well, even in the infancy of my singing career," Emily explains. "The preparation it took to get ready for the competition was a building block for how I prepare now: first carefully translating the music and thinking about effective programming." Her hard work for the Schmidt Vocal Competition paid off. She wowed the judges with an expressive performance of "Du gai soleil" from Massenet's opera, Werther and won first place.
"It bothers me when singers refer to teaching as their 'fall-back.' It's not my fall-back, it's my goal! I want to someday teach at the high school level. I love working with young people." For now, however, Reggie's "electric, hall-filling" (The Baltimore Sun) voice is too in-demand to be committed to a classroom. Still, that doesn't stop him from giving back to young people when he can. When he is performing with an opera company, he will find out about its educational outreach programs and ask to go into the schools to talk to students, provide master classes and question-and-answer sessions.
It's no wonder that the energetic and elegant Victoria Hill sang, interviewed and stunned her way to earn the coveted title of 2019 Miss Georgia in the competition that is part of The Miss America scholarship competition. The spunky senior at Reinhardt University has an effervescent personality, quick wit and captivating blue eyes that belie the hard work ethic that has helped her hone her vocal technique and handily win a host of other singing competitions. Among those is Schmidt Vocal Competition, which she won in 2017, performing a winsome rendition of "Frere voyez le beau bouquet" from Massenet's opera Werther.
Sign up to be the first to know about upcoming competitions, master classes, and more!