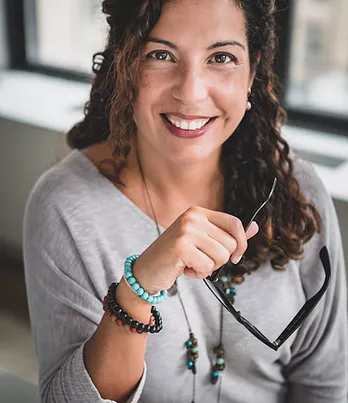 Ana De Archuleta is a strategic and dynamic arts entrepreneur, quickly establishing herself as one of the most sought-after leaders in the operatic field. Founder of A.D.A. Artist Management, her focus has been to identify exciting new talent, nurturing the careers of the finest performers who excel in a variety of genres and repertoire, from emerging to internationally renowned artists.
Ana's vast background in the arts has played a major role in her success as an arts and culture leader. Throughout her life she has been involved in many facets of the performing arts as an instrumentalist, dancer, operatic stage manager, assistant director, opera chorister, and an operatic soloist. She is an active business member of Opera America, lending her expertise to many committees and panels. A board member of the new Olga Iglesias Project, helping and promoting the native lyric artists of Puerto Rico, also she is on the Advisory Board of Seagle Festival, and she co-chaired Women's Opera Network Steering Committee, and was a panelist for the National Endowment of the Arts 2017 Arts Works Opera Grants.
A sought-after mentor to Resident Artists of many performing arts organizations, Ana frequently offers her insights into the business aspect of the opera world via master classes and one on one consultations. She has presented her seminar on the "Business of Opera" at Cincinnati College-Conservatory of Music, Yale Opera, Washington National Opera, Minnesota Opera, and Wolf Trap Opera among others. Additionally, she has been invited to judge multiple vocal competitions including the Metropolitan Opera National Council, Fort Worth Opera's McCammon Voice Competition, Shreveport Opera's Mary Jacobs Smith Singer of the Year Competition, and Florida Grand Opera's Young Patronesses of the Opera Vocal Competition.