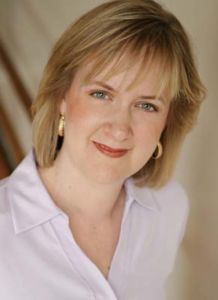 Beth Roberts is on faculty at the Mannes School of Music and served as Coordinator of the Vocal Department from 2001-2019. In addition, Roberts is an adjunct voice faculty at Montclair State University. Her students include principal artists at the Metropolitan Opera, San Francisco Opera, Zurich Opera, New York City Opera, Seattle Opera, Saint Louis Opera, Covent Garden, La Scala, Broadway and Off-Broadway. Students have been finalists and winners in the Metropolitan Opera National Finals, the Cardiff Singer of the World, the Giuseppe di Stefano, the Jenny Lind, the Gerda Lissner, the Giulio Gari and the Joy of Singing Competition.
Summer festival faculties include International Vocal Arts Institute, the Canadian Vocal Arts Institute, the Savannah Voice Festival, the Schmidt Vocal Institute, Atlantic Music Festival. Former faculty of Washington National Opera Domingo-Cafritz Young Artist Program, Westminster Choir College; Adjunct and Opera Festival of Lucca.
A lyric soprano, Ms. Roberts has performed with the Santa Fe Opera, Washington Opera, and in concert at Carnegie Hall. She was a MONC Regional winner and a Liederkranz Foundation winner. Ms. Roberts earned a Bachelor of Music degree from the Eastman School of Music and a Master of Music degree from the Manhattan School of Music.
Beth Roberts was Guest Faculty at the 2019 Schmidt Vocal Institute.