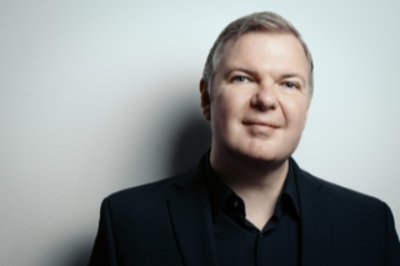 Grammy Award winning pianist and arranger Craig Terry enjoys an international career regularly performing with the world's leading singers and instrumentalists. Currently Mr. Terry serves as Music Director of The Patrick G. and Shirley W. Ryan Opera Center at Lyric Opera of Chicago after having served for eleven seasons at Lyric as Assistant Conductor. Previously, he served as Assistant Conductor at the Metropolitan Opera after joining its Lindemann Young Artist Development Program. Mr. Terry has performed with such esteemed vocalists as Jamie Barton, Stephanie Blythe, Christine Brewer, Janai Brugger, Lawrence Brownlee, Nicole Cabell, Sasha Cooke, Eric Cutler, Danielle de Niese, Joyce DiDonato, Giuseppe Filianoti, Renée Fleming, Christine Goerke, Susan Graham, Denyce Graves, Bryan Hymel, Brian Jagde, Joseph Kaiser, Quinn Kelsey, Kate Lindsey, Amanda Majeski, Ana María Martínez, Eric Owens, Ailyn Perez, Nicholas Phan, Susanna Phillips, Luca Pisaroni, Patricia Racette, Hugh Russell, Bo Skovhus, Garrett Sorenson, Heidi Stober, Christian Van Horn, Amber Wagner, Laura Wilde, and Catherine Wyn-Rogers. He has collaborated as a chamber musician with members of the Metropolitan Opera Orchestra, the Lyric Opera of Chicago Orchestra, the Gewandhaus Orchester, and the Pro Arte String Quartet.

Mr. Terry's 2020-2021 season recital performance schedule includes concerts in North America and Europe, with artists including Christine Brewer, J'Nai Bridges, Janai Brugger, Lawrence Brownlee, Joyce DiDonato, Christine Goerke, Jonathan Johnson, Will Liverman, Amanda Majeski, Ana María Martínez, David Portillo, Ann Toomey, and Laura Wilde. He is Artistic Director of "Beyond the Aria," a highly acclaimed recital series now in its seventh sold-out season, presented by the Harris Theater in collaboration with the Ryan Opera Center and Lyric Opera of Chicago. Mr. Terry's discography includes four recently released recordings: "Diva on Detour" with Patricia Racette, "As Long As There Are Songs" with Stephanie Blythe, and "Chanson d'Avril" with Nicole Cabell. His latest recording project with Joyce DiDonato, "Songplay," released by Warner Classics, received the 2020 Grammy award for Best Classical Solo Vocal Album.

Mr. Terry hails from Tullahoma, Tennessee, received a Bachelor of Music degree in Music Education from Tennessee Technological University, continued his studies at Florida State University and received a Masters of Music in Collaborative Piano from the Manhattan School of Music where he was a student of pianist Warren Jones.
Craig Terry is Guest Faculty at the 2021 Schmidt Vocal Institute.