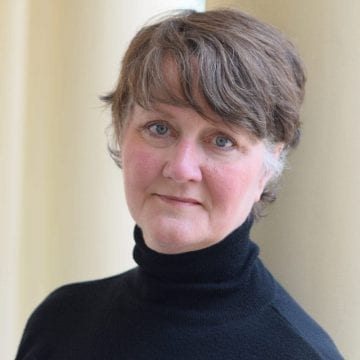 Kathryn Hartgrove has been described as a mezzo-soprano of precision, range and sheer splendor and has been heard throughout the United States, South America and Europe. Her many roles have included Judith in Bluebeard s Castle, Suzuki in Madame Butterfly, Thisbe in La Cenerentola, Siebel in Faust, Emilia in Otello and Santuzza in Cavalleria Rusticana with such companies as Lyric Opera of Kansas City, San Francisco Opera, New York City Opera's National Tour, Chicago Opera Theater, Łodz National Opera of Poland, Chamber Opera of Chicago, Piedmont Opera Theater and Opera Maine. She has performed as Soloist with the Istanbul National Symphony, the Pesaro Chamber Orchestra and Choir in Italy, the Grant Park Symphony of Chicago, the Hinsdale Chamber Orchestra, the Lake Shore Symphony, the Millikin-Decatur Symphony and the Beloit-Janesville Symphony. She has performed solo recitals in Europe, South America and the United States and has been heard on radio and television in Brazil, Turkey and the United States.
Other performances include Schoenberg's Pierrot Lunaire in Nuremburg, Germany and at the Dimitria Festival in Thessaloniki, Greece; Pergolesi's Stabat Mater at the Pasqua Festival in Ravenna, Italy; concerts in Poland at the Krakow Opera House; concerts at the Trujillo Bach Festival in Trujillo, Peru, opera galas in Macerata Feltria and Pesaro, Italy, a recital for the Atelier Concert Series in Paris, France as well as recitals in Bauru, Campinas, Uberlandia and São Paulo, Brazil.
Ms. Hartgrove is an active professional stage director and recently staged Suor Angelica in Uberlândia and an opera scenes program for Universidade Federal de Pelotas, Brazil. She has staged opera scenes program for the Universidade Federal de Uberlândia as part of an Artist in Residence as well as opera scenes for the Festival of International Opera of the Americas. Other engagements include Dido and Aeneas at the Festival Música das Esferas, Cagnoni's Don Bucefalo and Haydn's Il Mondo della Luna for La Musica Lirica in Italia, Pizza con Funghi by Seymour Barab with the Boston Opera Cooperative, Too Many Sopranos and Pizza con Funghi for Milwaukee Opera Theater, Die Zauberflöte for the University of Campinas in Brazil and Rita for La Musica Lirica in Italy.
As a Master Class technician, Ms. Hartgrove has worked nationally with students at the University of Northern Alabama, the University of Minnesota Mankota, Ohio University, Miami University of Ohio, Central Michigan University, Southwestern University in Texas, Drake University in Iowa, Utah Valley University, Westminster College in Salt Lake City, the University of Memphis, the University of Montana at Missoula, University of Hawai'i in Honolulu, University of Tennessee at Knoxville, University of Utah in Salt Lake City, Butler University in Indianapolis, Tuft's University, New England Conservatory in Boston and Ithaca College. Internationally, she has given master classes at the University of Trujillo in Peru, the Summer Music Academy in Afytos, Greece, the University of Campinas, Universidade Sagrado Coração, Universidade Federal de Uberlândia, Universidade Federal da Bahia, Universidade Estadual de Campinas, Universidade de São Paulo, Universidade Estual de São Paulo, Festival Música das Esferas, Brazil and in Novafeltria, Italy. In October of 2019, she is slated to work with students at the Universidade de Èvora in Portugal, the University of Minnesota and the University of Nevada Las Vegas. She is also an adjudicator and Master class clinician for the National Schmidt Vocal Competition.
Ms. Hartgrove is one of the co-founders and the Artistic Director of Festival of International Opera Mondo (FIO Mondo). This Festival began in Brazil in 2013 and will open in Urbania , Italy in 2020. She was also co-founder of La Musica Lirica in Italia. For thirteen years she was the festival's Artistic Director and program's coordinator, as well as one of their stage directors and voice teachers.
Ms. Hartgrove's students have sung in regional houses throughout the United States, the Amazonas Opera Festival in Brazil, the Municipal Theater in Rio de Janeiro, the São Paulo Symphony Orchestra, the Festival Internacional Cervantino, the Orquestra Filharmónica de Ja Ciudad de México and the Orquesta Sinfónica De San Luis Potosí. They have won awards at the State and Regional Metropolitan Opera Competitions in addition to other regional and national vocal competitions and have been admitted to top schools such as Cincinnati Conservatory, Yale University and the Manhattan School of Music.
Ms. Hartgrove is an Associate Professor of voice and the voice coordinator at Georgia State University. She received her Master's degree in vocal performance from the University of North Carolina at Greensboro and continued her study at Northwestern University. She has gone on to work professionally with many of North America's finest stage directors and conductors. She has taught at Roosevelt University, Millikin University, Elmhurst College and the University of Wisconsin at Whitewater.