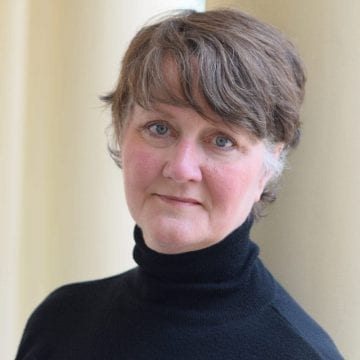 Kathryn Hartgrove, Professor of Voice at Georgia State University, has sung throughout the United States, South America, and Europe. She has performed with Lyric Opera of Kansas City, San Francisco Opera, New York City Opera's National Tour, Chicago Opera Theater,Łodz National Opera, Piedmont Opera Theater and Opera Maine, the Istanbul National Symphony, the Pesaro Chamber Orchestra, and the Grant Park Symphony of Chicago. She has performed solo recitals in Europe, South America and the United States and has been heard on radio and television in Brazil, Turkey, and the United States. Other performances include Schoenberg's Pierrot Lunaire in Nuremburg, Germany and at the Dimitria Festival in Thessaloniki, Greece; the Pasqua Festival in Ravenna, Italy; concerts at the Krakow Opera House; concerts at the Trujillo Bach Festival in Peru and a recital for the Atelier Concert Series in France
As a Masterclass technician, Ms. Hartgrove held classes at FSU, Tulane University, Vanderbilt University, Southwestern University, Drake University, the University of Memphis, University of Hawai'i, University of Tennessee at Knoxville, University of Utah, New England Conservatory, Miami University of Ohio, University of Ohio, and Ithaca College. Other residencies include the University of Trujillo in Peru, Summer Music Academy in Afytos, Greece, University of Campinas, Universidade Sagrado Coração, Universidade Federal de Uberlândia, Universidade Federal da Bahia, Universidade Estadual de Campinas, Universidade de São Paulo, Universidade Estual de São Paulo, Festival Música das Esferas, Compania Minaz in Ribeirão Preto, Universidade Federal de Pelotas, and the Young Artíst Studio of Teatro Colôn in Argentina.
Ms. Hartgrove is the Artistic Director of Festival of International Opera Mondo. The flagship program is FIO ITALIA in Urbania, Italy.