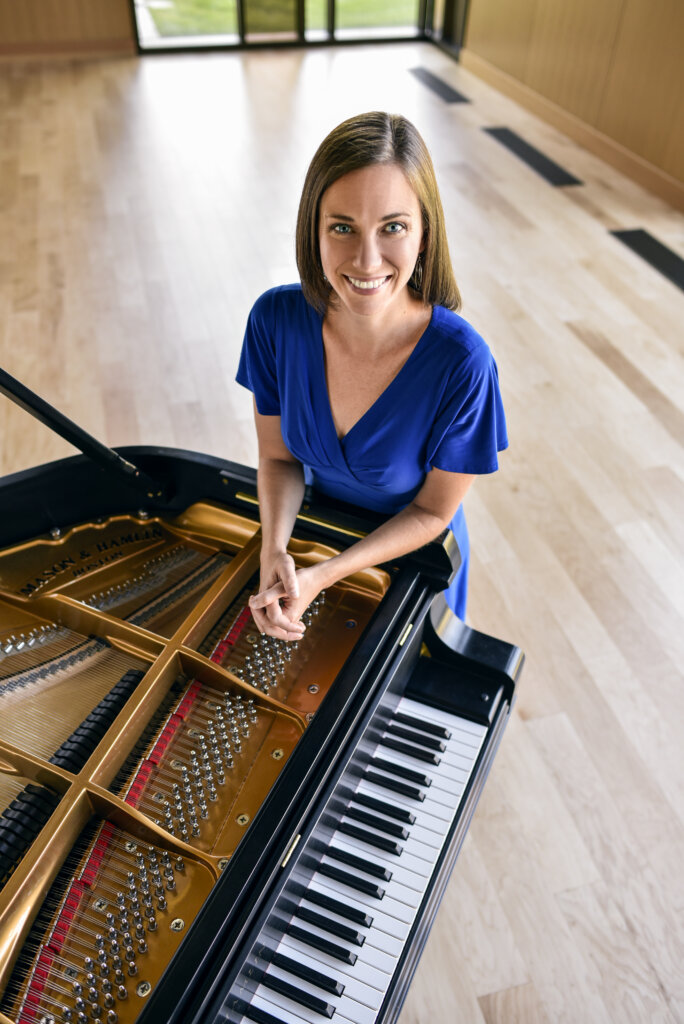 Known for her lyrical and expressive sound, coach-accompanist Mary J. Trotter has been called a 'poet at the piano'. She delights in the intersection of text and melody and is in high demand as a collaborative artist. In recent seasons, she performed Schumann's Dichterliebe with the internationally renowned Cantus Vocal Ensemble and served as guest pianist with the Spokane (WA) based Kantorei Choir in their program entitled Spokane Mid-Winter, featuring Morten Lauridsen's Mid-Winter Songs as well as premieres of works by Spokane-area composers.
As a performer, scholar, and educator, Mary is committed to telling stories of our common humanity. Always excited to share about her research discoveries, she has presented her work at such institutions as Yale University, Northern Arizona University, University of Wisconsin-Eau Claire, University of St. Thomas, Gonzaga University, and Southwest Baptist University. Recent seasons have included multiple performances of her lecture-recital entitled I, Too, Sing America: the friendship and collaboration of Margaret Bonds and Langston Hughes.
Originally from Snohomish, WA, Mary holds a B.A. in Piano Performance and Pedagogy from Whitworth University, an M.M. in Vocal Accompanying from Peabody Conservatory, and a D.M.A. in Collaborative Piano and Coaching from the University of Minnesota, and currently teaches at Arkansas Tech University in Russellville, AR. When not at a keyboard or in the classroom, she can be found reading poetry while wandering in the mountains.
Mary J. Trotter is resident faculty at the 2023 Schmidt Vocal Institute.