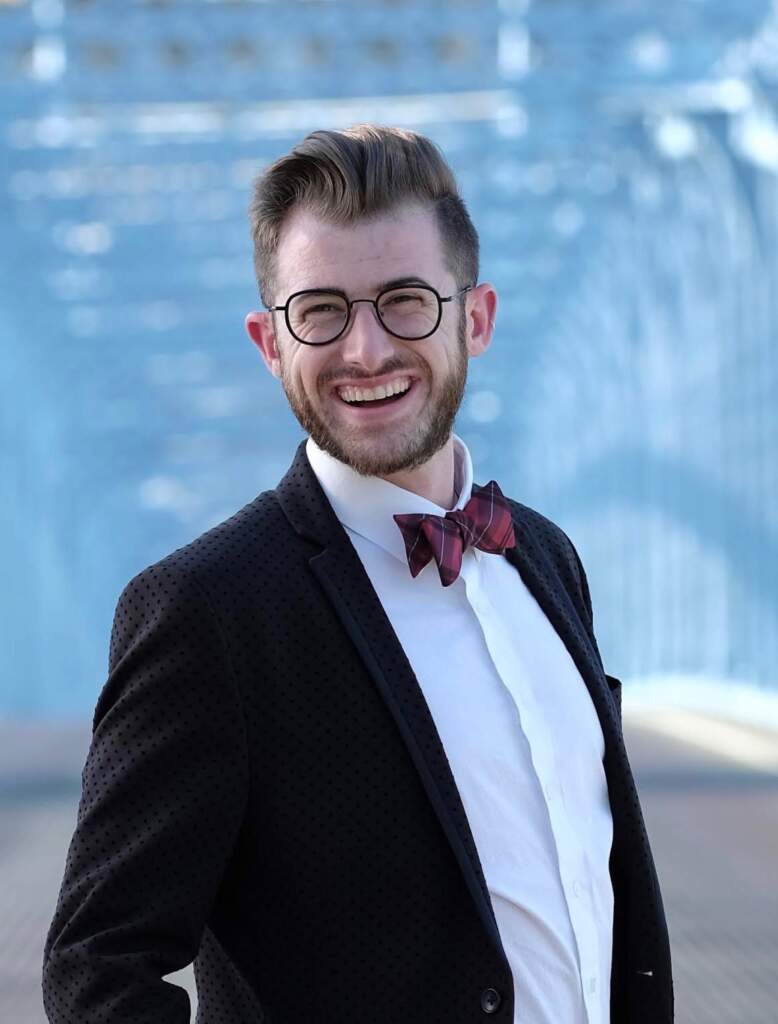 Matthew Umphreys is a Cincinnati-based pianist who is equally at home in opera, chamber music, jazz, and musical theater. Matthew works as a coach, pianist and music director with organizations such as a Cincinnati Opera, concert:nova, Cincinnati Song Initiative, RokCincy, The Children's Theatre of Cincinnati, and the Schmidt Vocal Institute.
In 2018 Matthew co-founded Queen City Cabaret, a new jazz and theatrical cabaret concert series and 501(c)3 non-profit celebrating the rich past, present, and future of the Cincinnati music scene. QCC went online for their 2020-2021 season, featuring digital concerts celebrating the music of Patsy Cline, Doris Day, The Marvelous Mrs. Maisel, and more. Find out more at www.queencitycabaretcincy.com!
Matthew currently serves as Director of Music at Columbia Baptist and Linwood Baptist churches in Cincinnati and he is a sought-after collaborator for recordings and recitals. In his free time, Matthew enjoys yoga, grilling, white wine, his many houseplants, and driving for Lyft.