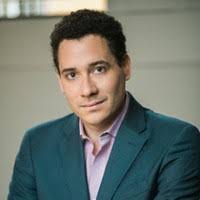 Mr. Heaston is a collaborative pianist, vocal coach, and artistic administrator who principally divides his time between New York and Dallas. Maintaining active associations with The Dallas Opera, The Glimmerglass Festival, and The Metropolitan Opera, he has quickly established himself as one of the most versatile artists of his generation. Mr. Heaston returns to The Dallas Opera for the 2011-12 season as Head of Music Staff and Assistant Conductor for productions of Lucia di Lammermoor, Tristan & Isolde, The Lighthouse, La traviata, and The Magic Flute. In this, his fifth season with the company, he also celebrates the completion of twenty productions, some of which have included Salome, Porgy & Bess, Così fan tutte, Madama Butterfly, and the critically-acclaimed world premiere of Moby-Dick.

He is the Director of the Young Artists Program and Head of Music Staff at The Glimmerglass Festival. Now in his fifth year of appointment, Mr. Heaston remains one of the youngest people to assume the directorship of any major training program to date. This season welcomes the arrival of Francesca Zambello as the new Artistic & General Director of the company, as well as Deborah Voigt, who is the inaugural Artist in Residence with the Young Artists Program.
Mr. Heaston also continues his work as Score Consultant for the Metropolitan Opera's Emmy and Peabody Award-winning Live in HD movie theater transmission series, including this season's Faust and The Enchanted Island. Past Live in HD credits include Die Walküre, Il trovatore, Capriccio, La fanciulla del West, Der Rosenkavalier, Les contes d'Hoffmann, Tristan und Isolde, La Cenerentola, Hansel and Gretel, Dr. Atomic, and La rondine, to name a few.
On the concert stage, Mr. Heaston will appear with soprano Carol Vaness and baritone Rod Gilfry this season. He has partnered Stephen Costello and Ailyn Pérez. He also enjoys a long-term collaboration with Katharine Goeldner, mezzo soprano, and Amy Morris, flute as a founding member of The Prairie Song Project. The trio has performed to great acclaim in Scotland, England, Austria, Iowa, Nebraska, and Minnesota.

Mr. Heaston is a judge for The Metropolitan Opera National Council Auditions and The Dallas Opera Guild Vocal Competition. A sought-after clinician, he has served as Artist in Residence, and presented master classes, at Southern Methodist University, Drake University, The University of Wisconsin Stevens Point, Abilene Christian University, and Dordt College. He was invited by Opera America to serve as pianist for the master classes of Harolyn Blackwell and William Burden. Additionally, he has played for the master classes of baritone Håkan Hagegård and tenor Stanford Olson. Mr. Heaston has served as collaborative pianist for the studio of operatic luminary Diana Soviero in New York. He has also played in the studios of Ruth Falcon and Ruth Golden.

Mr. Heaston's principal teachers have included Margo Garrett, Brian Zeger, Timothy Lovelace, and Chiu-Ling Lin. He has coached with Karl Paulnack. He holds the Master of Music in Accompanying & Coaching from the University of Minnesota, Twin Cities, and completed undergraduate studies in Piano Pedagogy and Arts Administration at Drake University in his hometown of Des Moines, IA.